7 baby opossums were left without a mom after she was killed by dogs.  They were found by Stephanie Maldonanado, a dog trainer in Rio the Janeiro, Brazil. She took them in but feared they were too little to survive, they hadn't even opened their eyes and she wasn't sure how to raise them.
Luckily for the baby opossums, Stephanie's dog, Pretinha stepped in.  Pretinha took the baby opossums and began to nurse them until they all gradually began to open their eyes and gain enough strength to crawl on her back.  Soon after, Pretinha even began to give them piggy-back rides just like their mama would.
She hopes to return the surviving baby opossums to the wild when they're old enough to be on their own.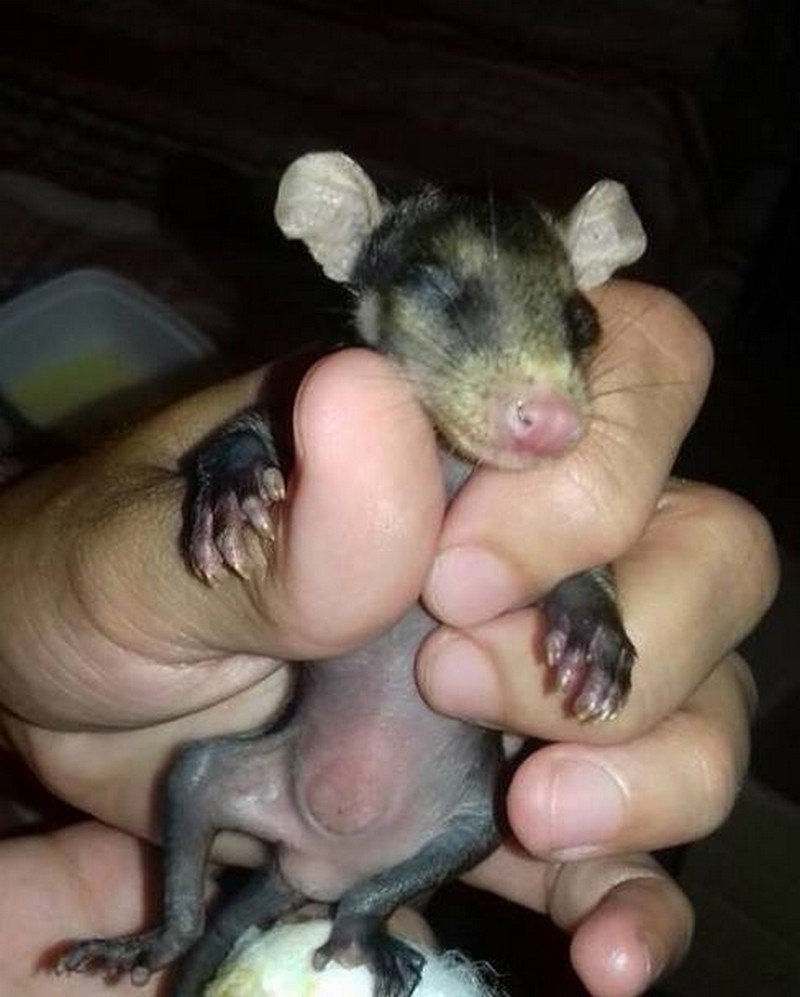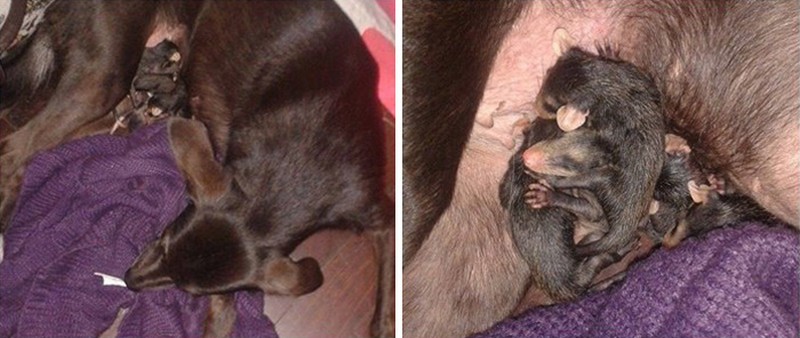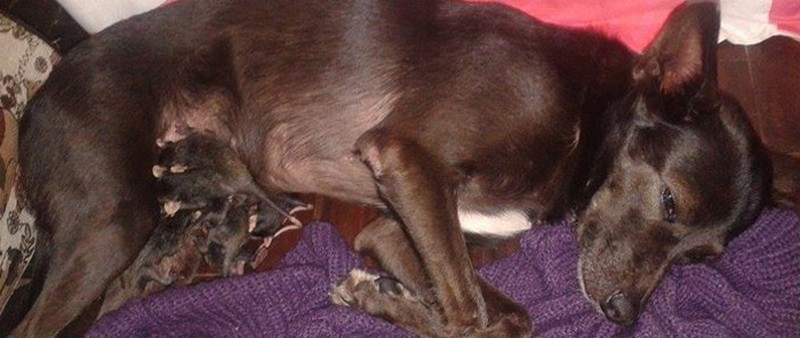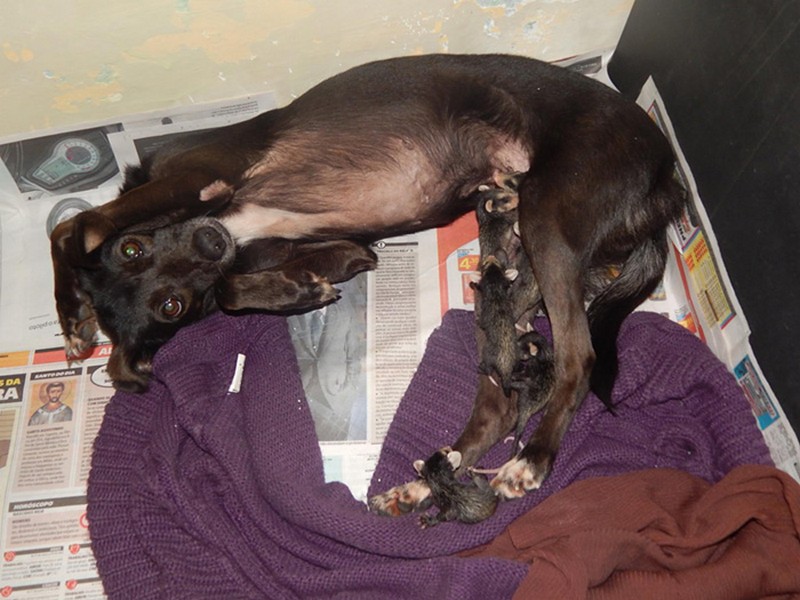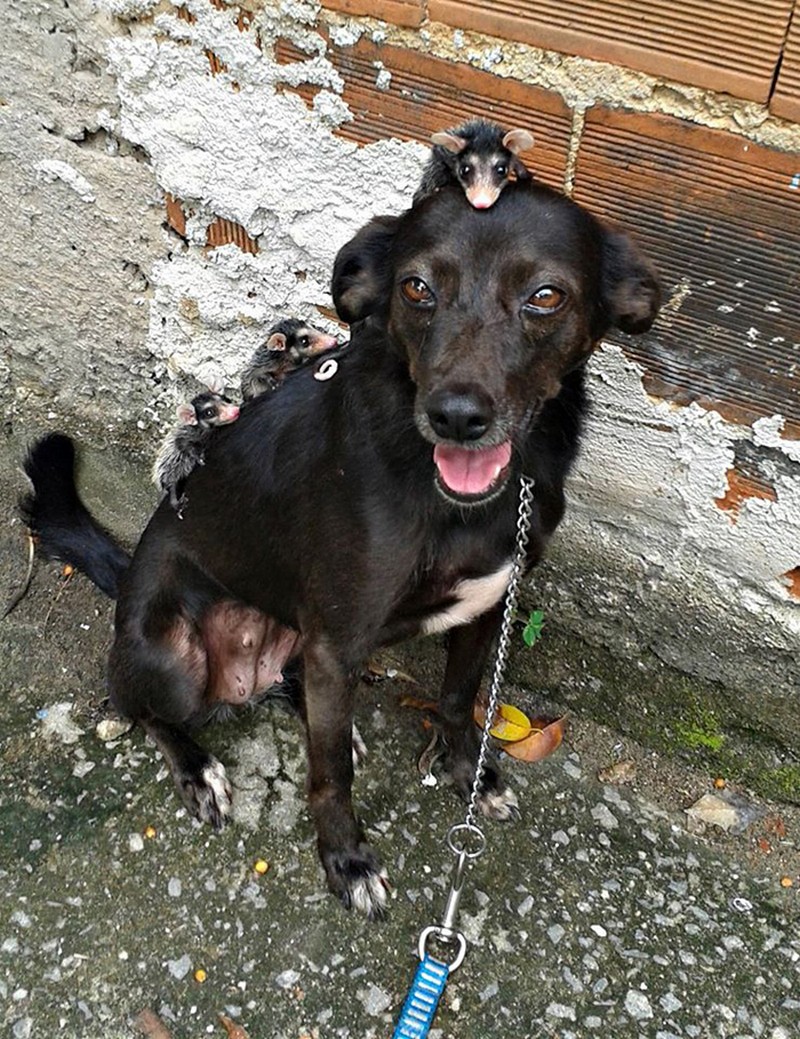 https://www.facebook.com/stephanie.maldonado.180/videos/10207065999661171/