After seeing this photos, you'll understand why this is probably the most patient dog in the world.  Each year for Christmas, Peter Thorpe, a photographer by trade, likes to dress his dog in different holiday themed outfits so that he can photograph it and use the photos for the Christmas cards he sends out to family and friends.
Peter started this tradition 20 years ago.  His current dog Raggle, as well as other dogs his owned in the past, have been patient enough to help Peter with this elaborate photo sessions.
Peter at work, setting up the photo session.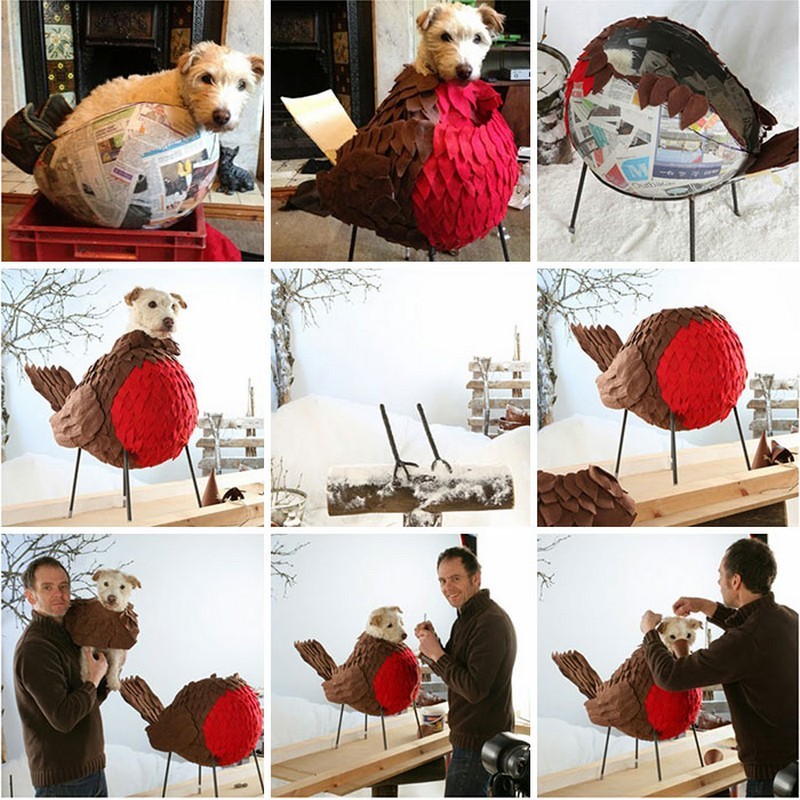 Bird 2014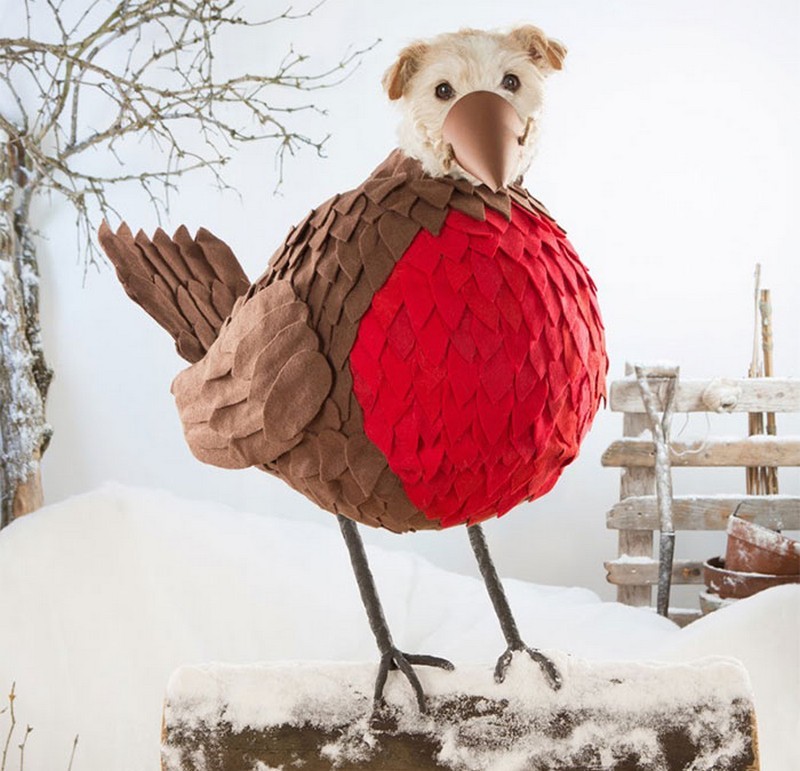 Penguin 2011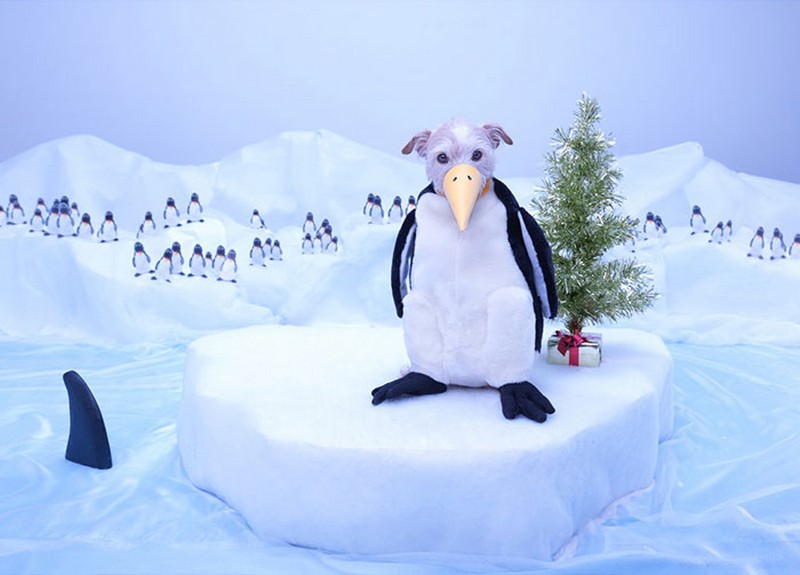 Sheep 2010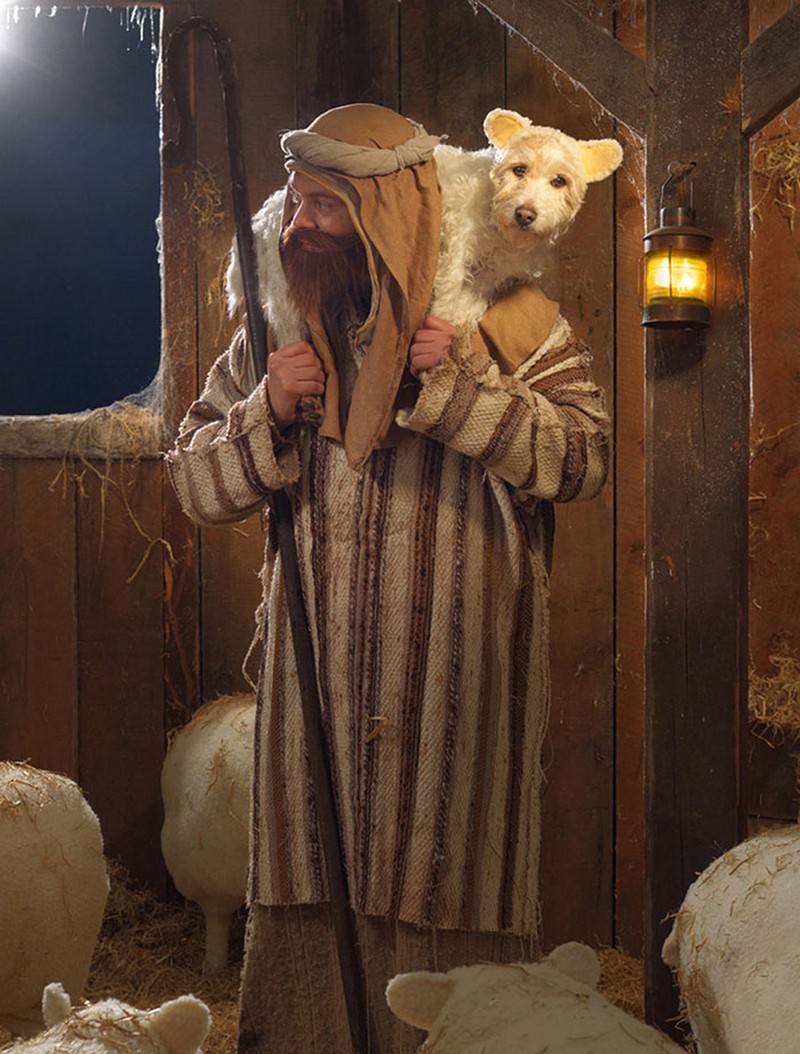 Turkey 2009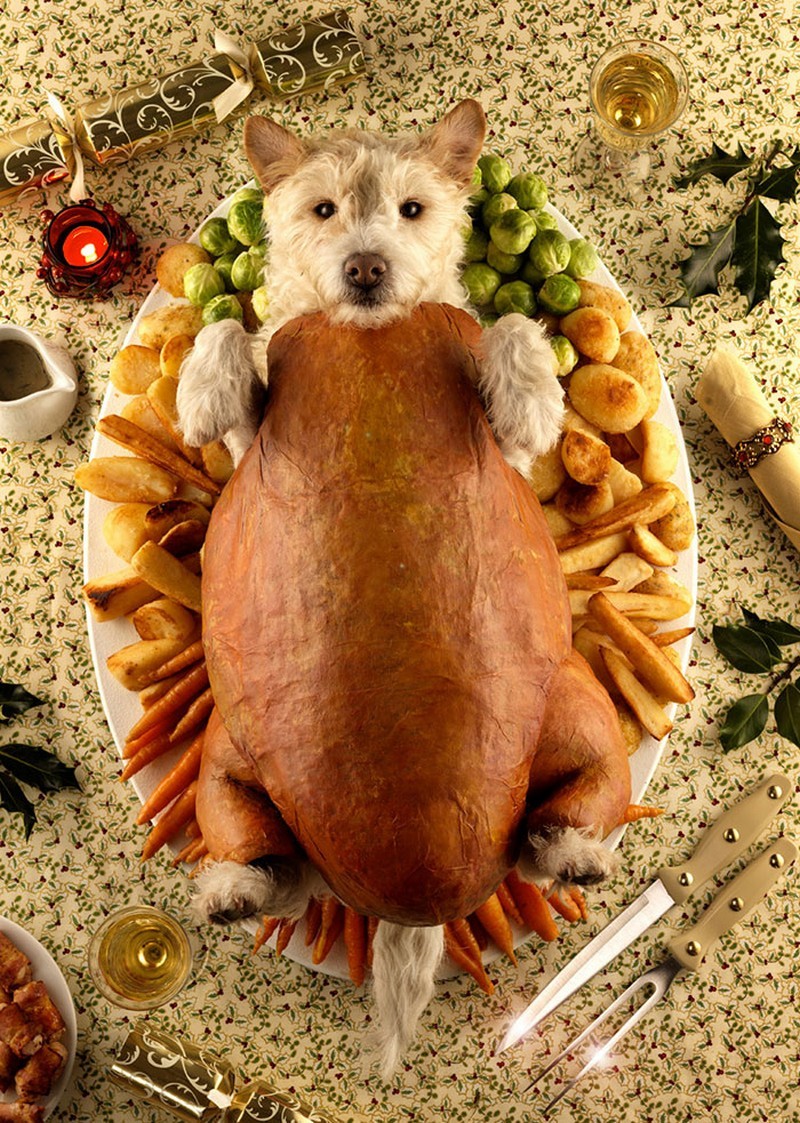 Donkey 2007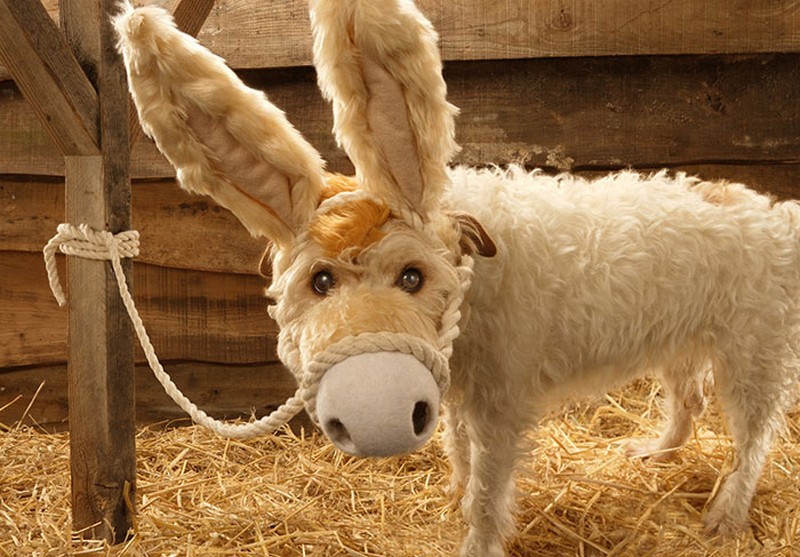 Camel 2006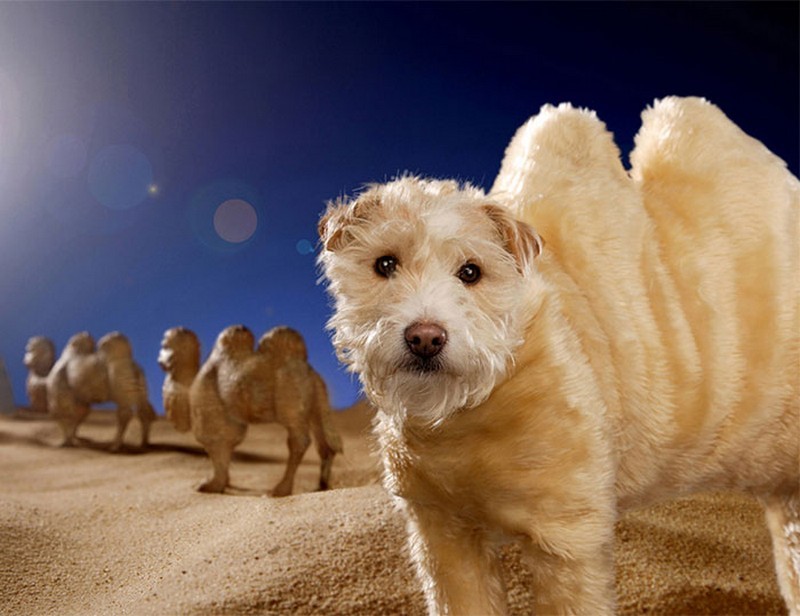 Scrooge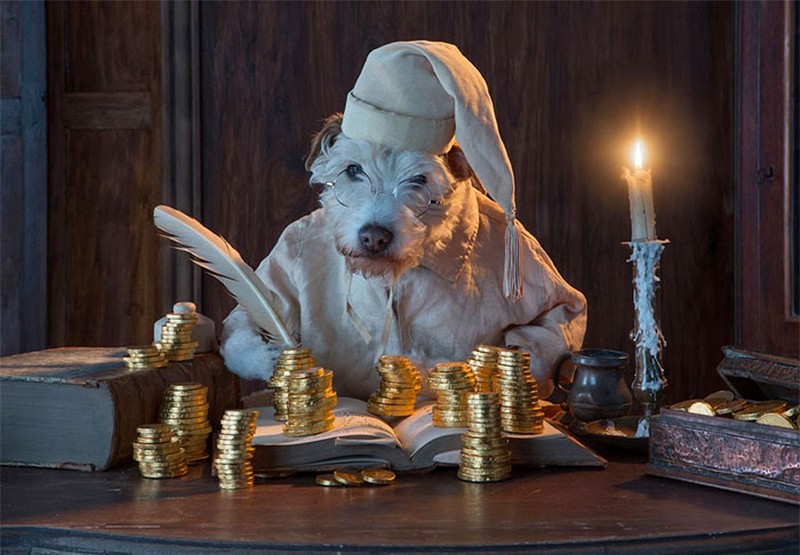 Rat