You don't see too many of these moments occurring in nature.  Lassi Rautiainen, a Finnish photographer, documented and photographed the unique friendship between two odd, wild animals – a grey wolf and a black bear.  These types of friendships don't form naturally in nature and to see it in person is quite special.  Lassi speculates that their friendship formed maybe because "they were both alone and they were young and a bit unsure of how to survive alone."
The female grey wolf and male brown bear were spotted every night for ten days straight.
They even shared their food.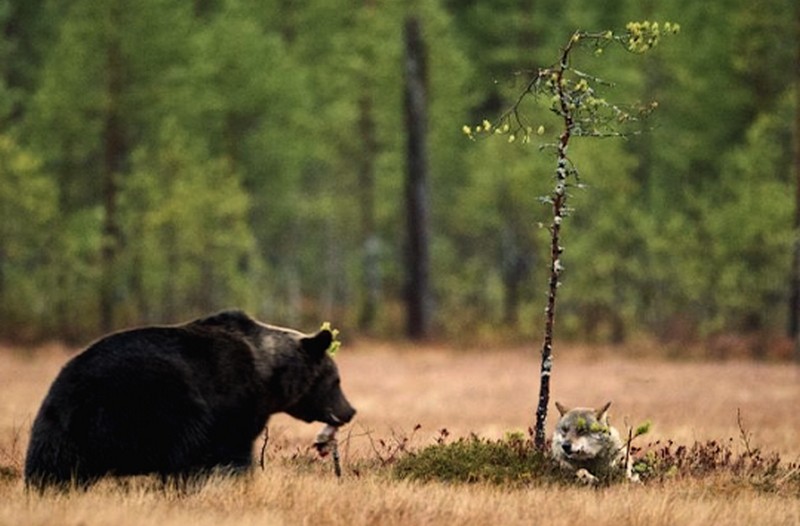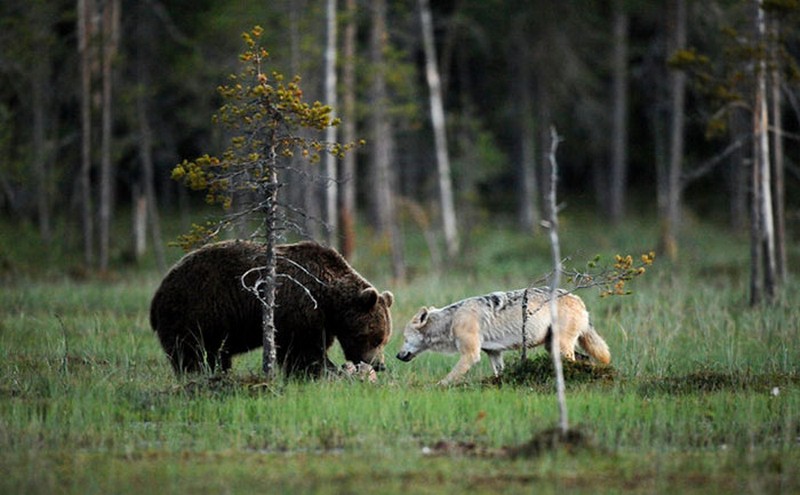 One of the oddest friendships you'll see in the wild.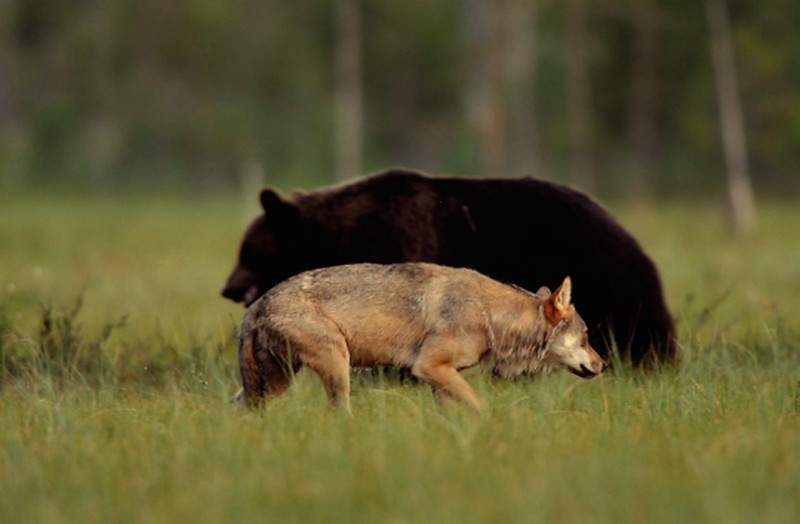 Even other bears welcomed the grey wolf into their family.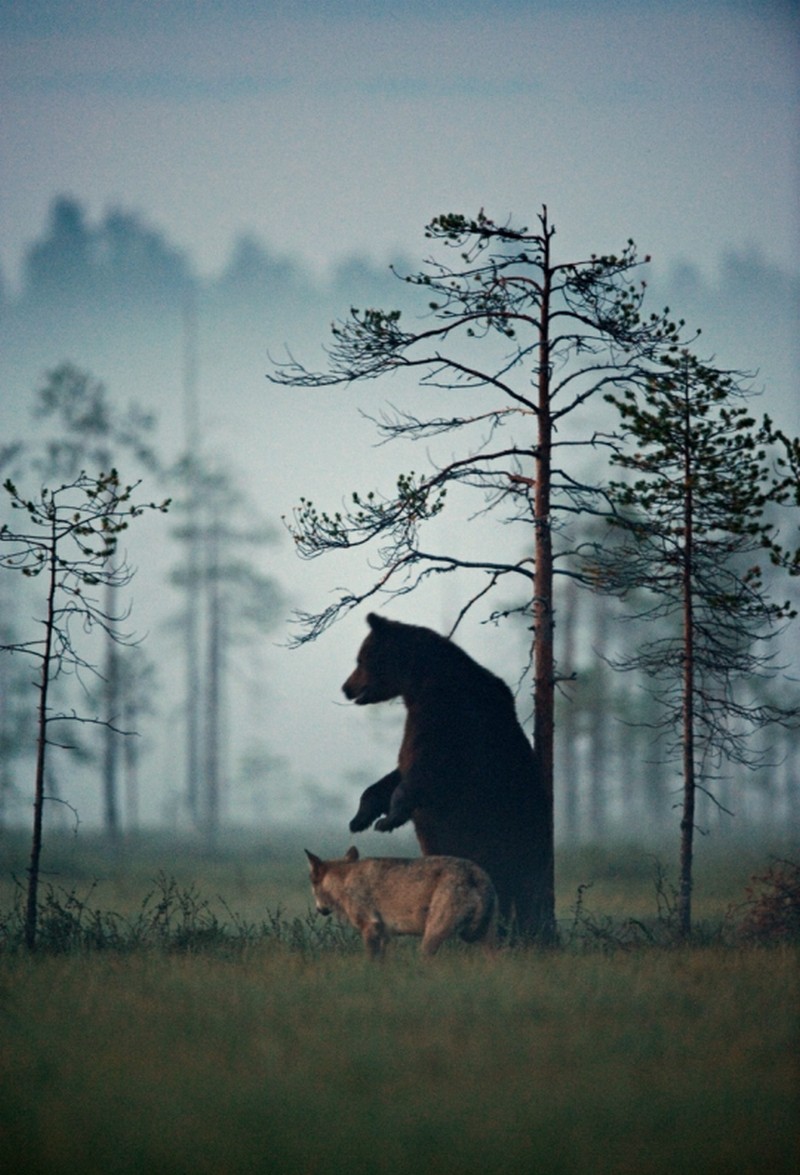 Enjoying each other's company. 
"It is nice to share rare events in the wild that you would never expect to see."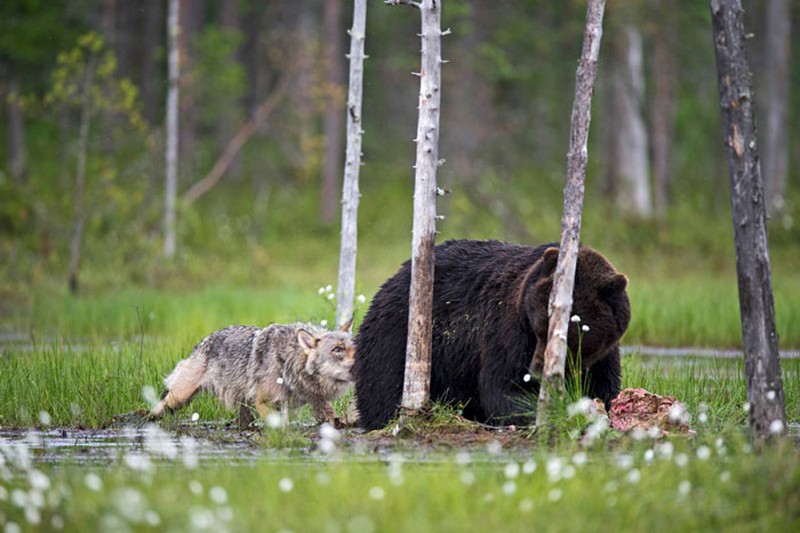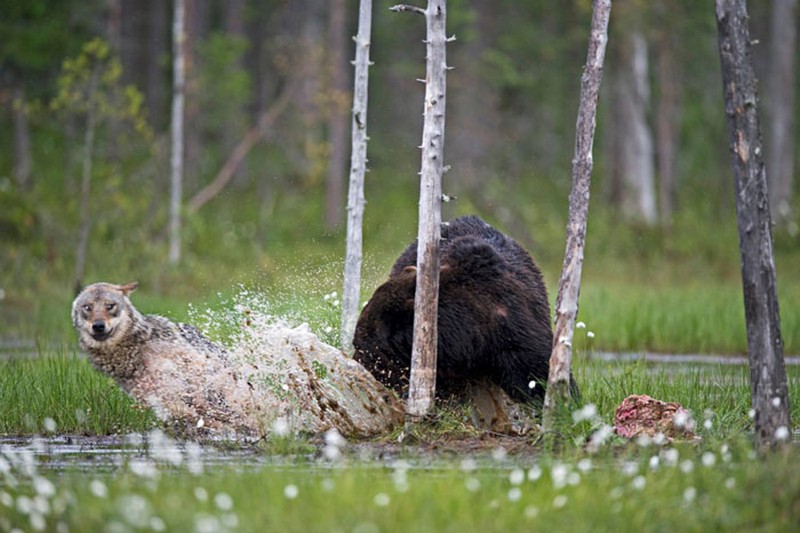 "
It seems to me that they feel safe being together"