These are not photos that have been manipulated with a little photoshop magic.  You are seeing the real thing.
You are looking at Darius, the world's largest bunny.   Darius measures 4ft 4in in length and weighs close to 49 pounds.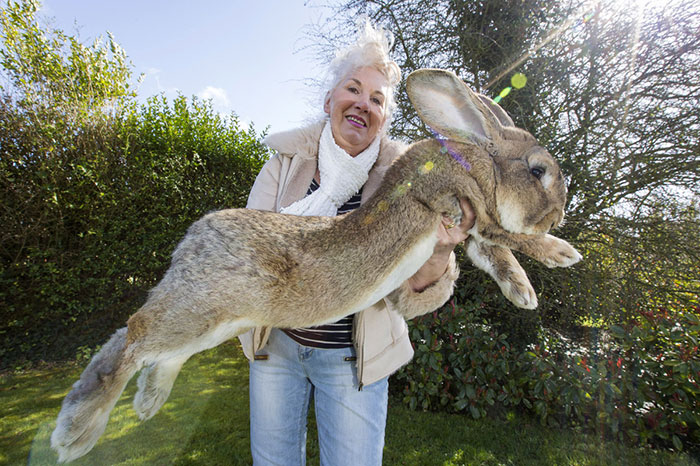 But Darius might soon loose his world breaking record to his son who is already catching up.  His son Jeff is already 3ft 8in and still has some growing to do.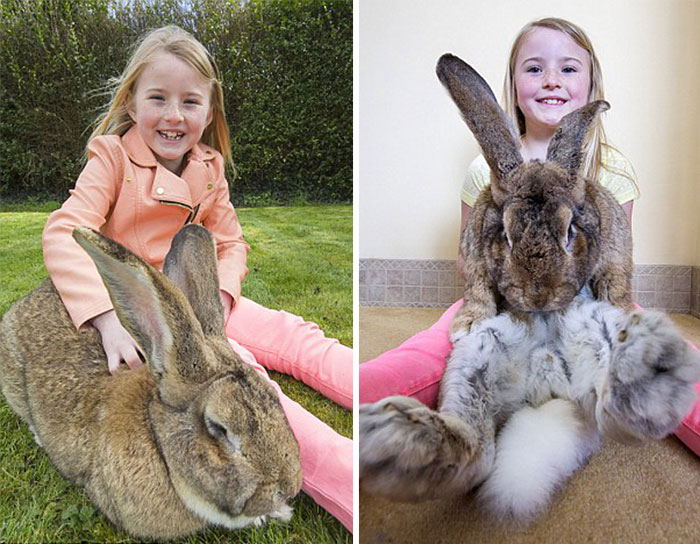 These two large bunnies belong to Annette Edwards of Worcestershire in the West Midlands region of England.  According to her, the bunnies have very 'chilled out' personalities, are friendly and get along with other pets. In fact, Jeff's best friend happens to be a boxer dog named Kay.   In order to care for them, they must be fed about 2,000 carrots, and 700 apples per year. It costs her about 7344.85 ( £5,000) dollars annually.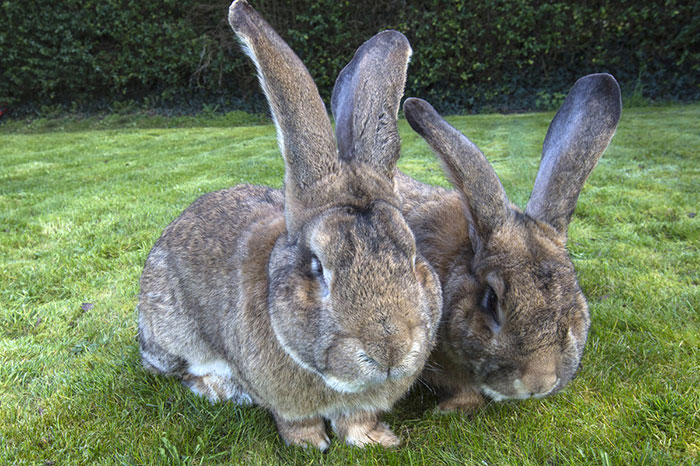 As you can see, these two are almost the same size.  Annette has no doubt Jeff one day will grow larger than his dad.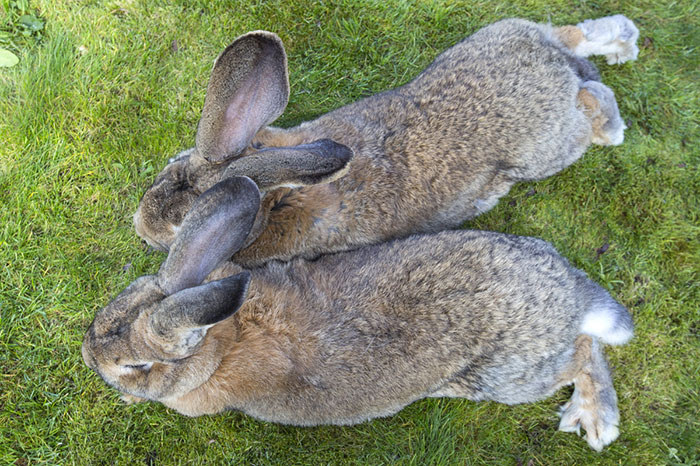 Here is Jeff being held by little Ava Johnson, a rabbit fan.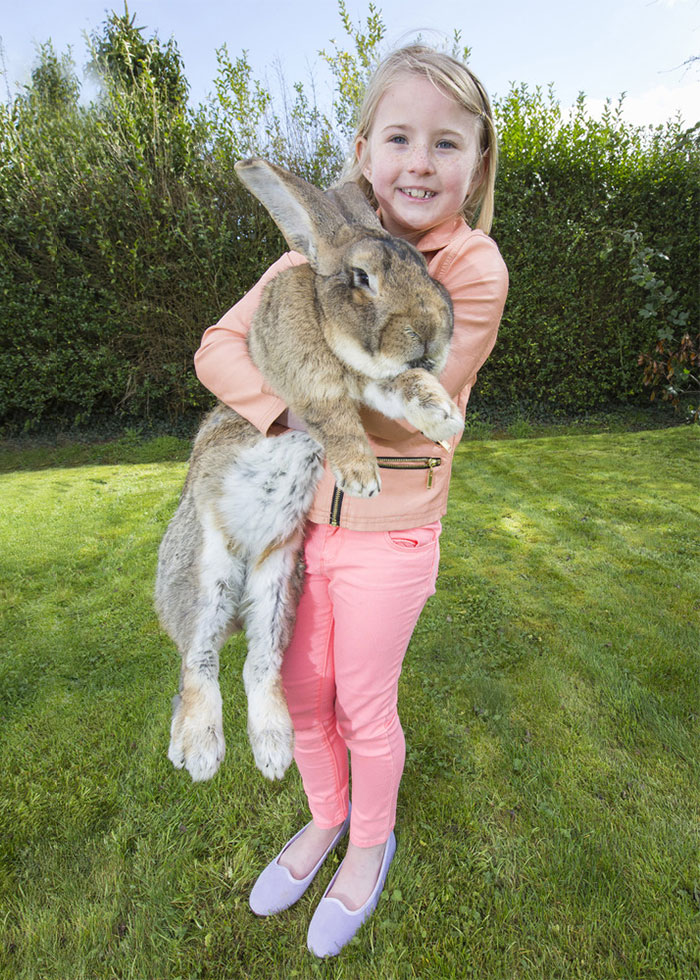 Both Darius and Jeff are Continental Giants, a rabbit breed that can grow up to 4 ft in length.  However, what makes these two so big is that they come from an unusually large family.