Look at this adorable gentle giant.  His name is Patrick and he is the world's largest and oldest Wombat.  He is 29 years old, and weights 88 pounds.  Patrick is so large that he must be pushed around in a wheelbarrow as he greets Zoo visitors.
A little bit about Patrick.  He was orphaned as a baby and raised by the owner of Ballarat Wildlife Park in Victoria, Australia.  After sometime, Patrick was released back into the wild but did not farewell against other more aggressive Wombats. Because of that, he was brought back into the Zoo and ever since then he has been spending his entire life there.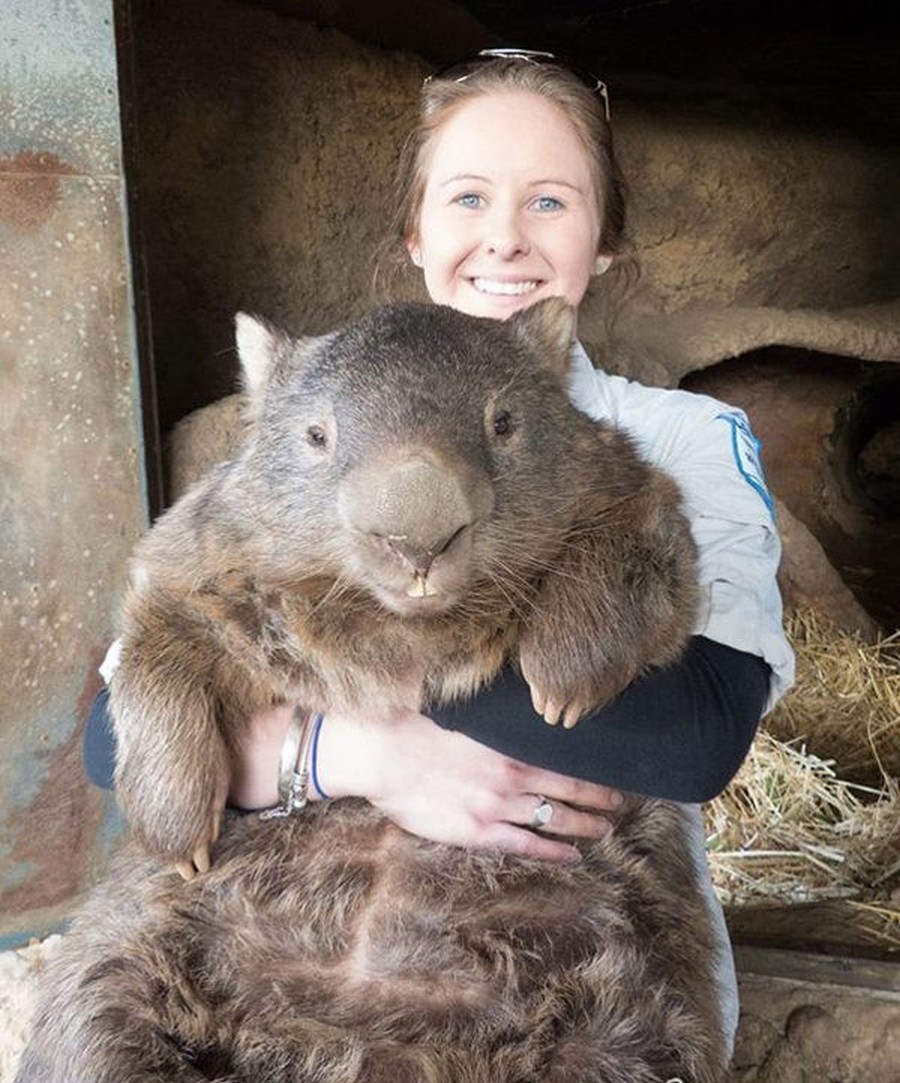 Although Wombats can be mildly aggressive when mad, Patrick is quite gentle.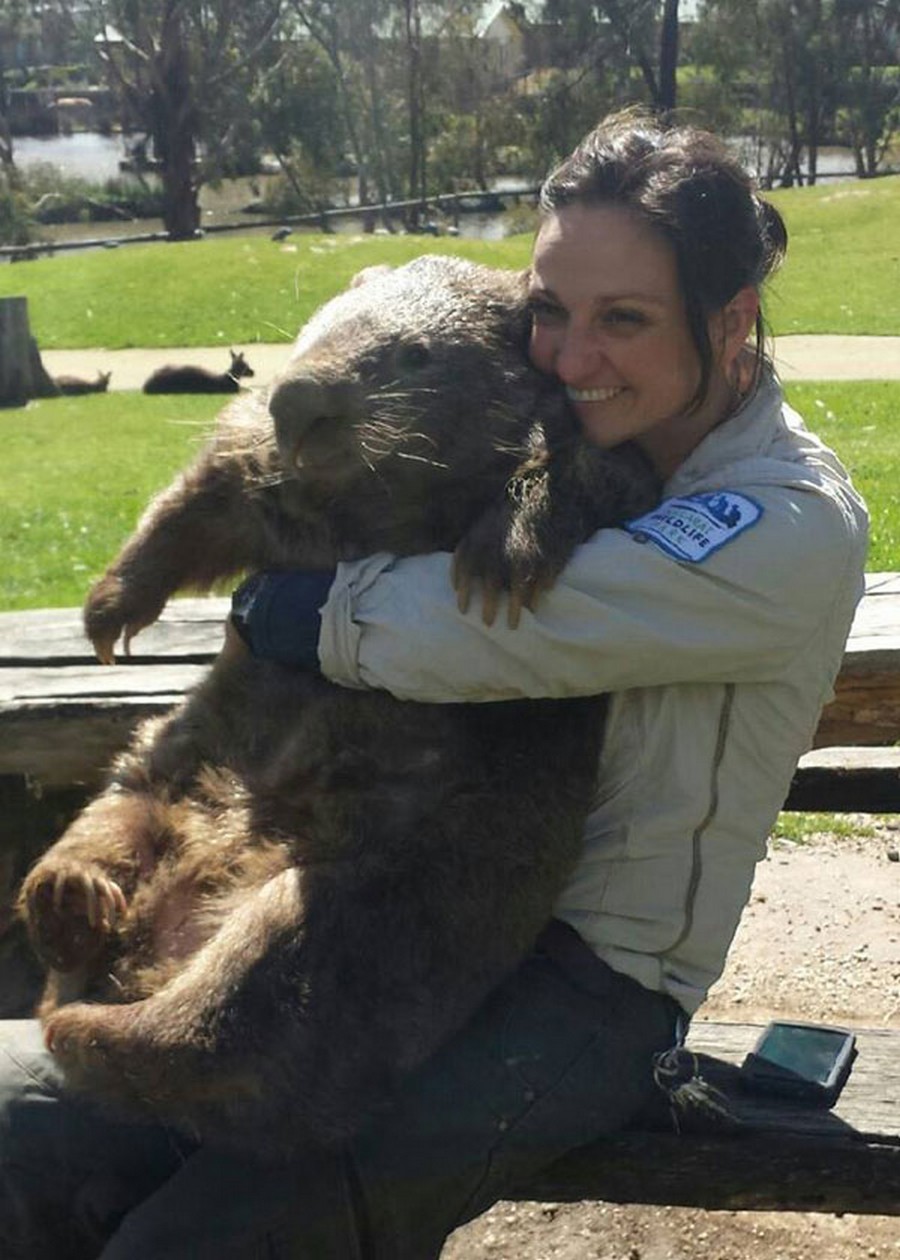 He is hauled around in a wheelbarrow due to his size as he greets Zoo visitors.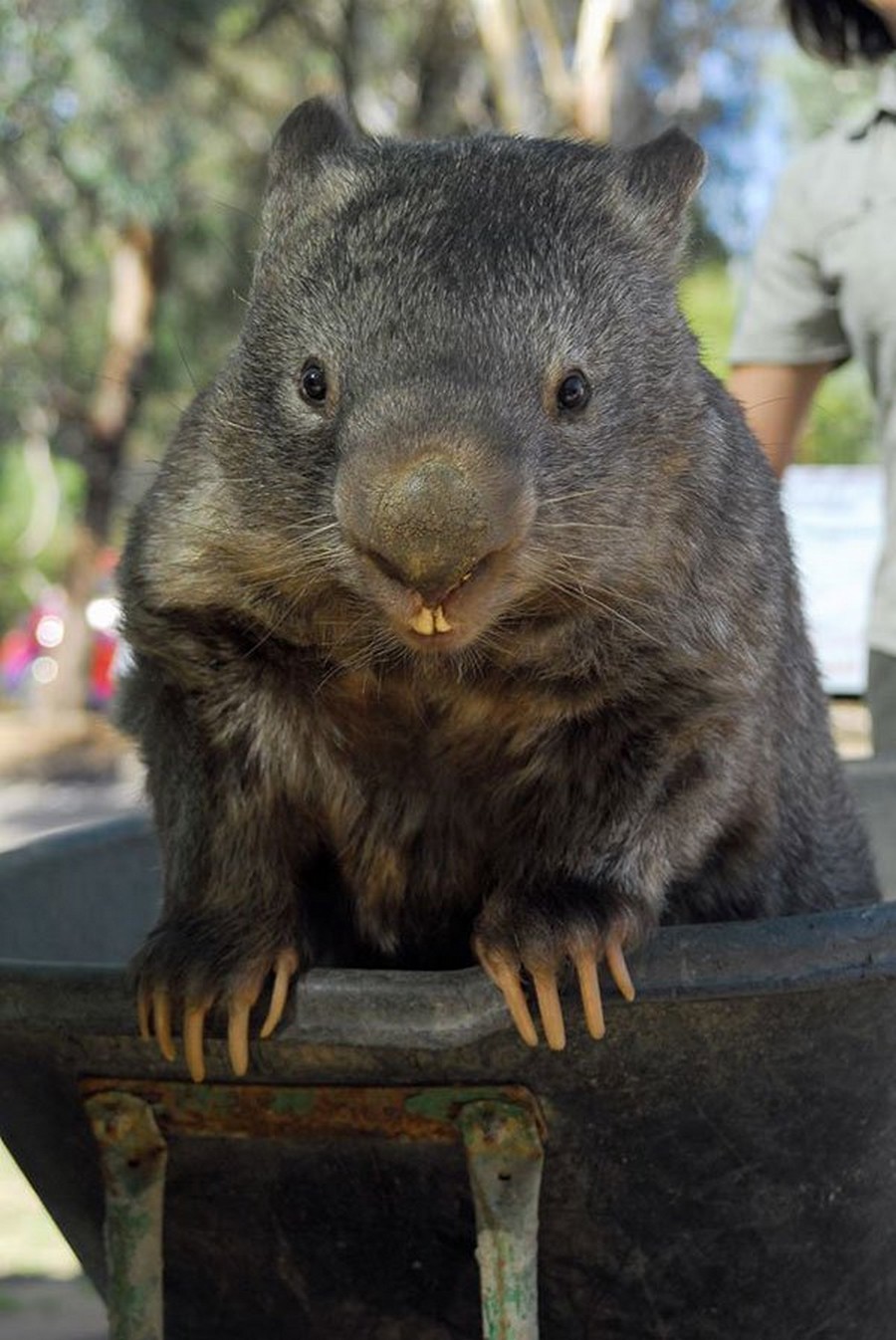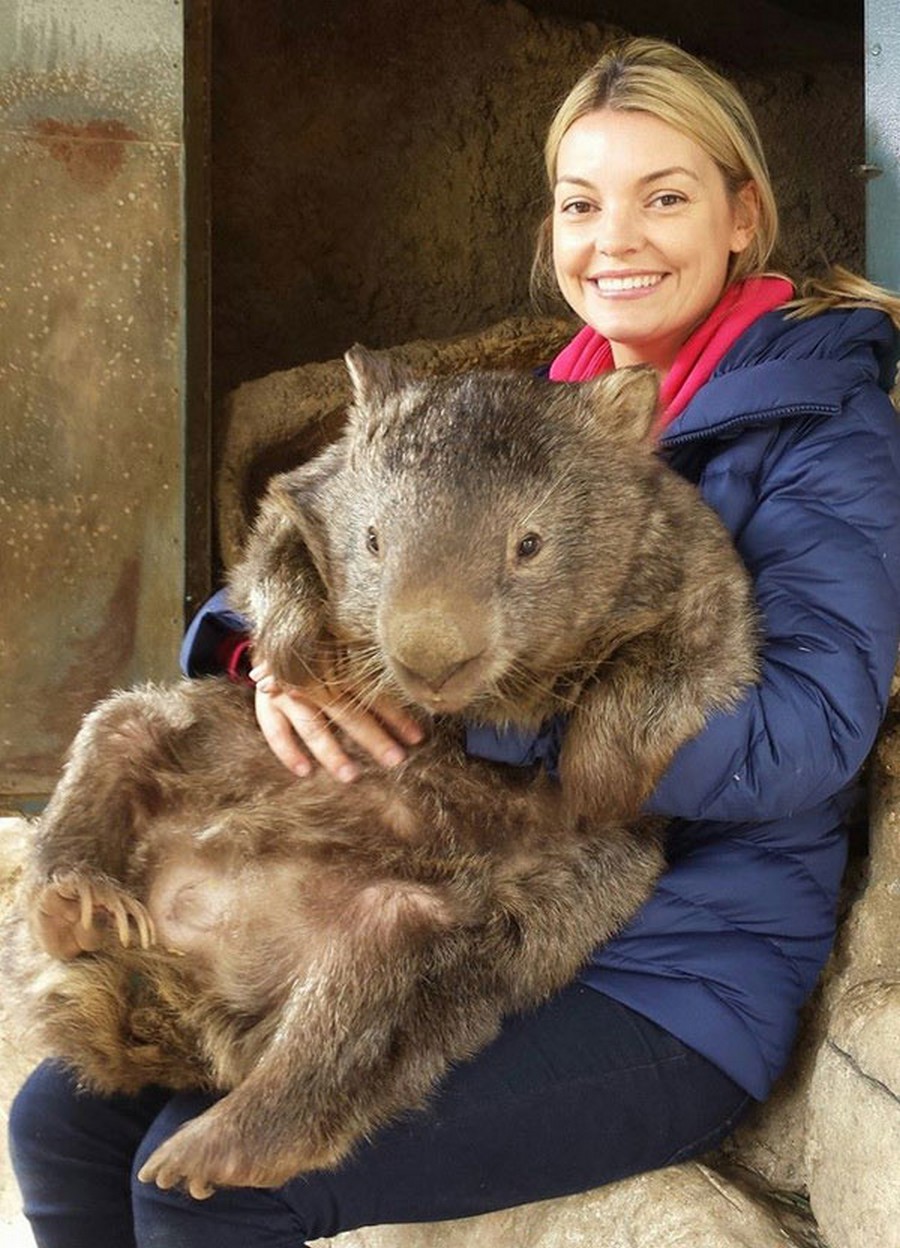 Don't you just want to hug this big fellow?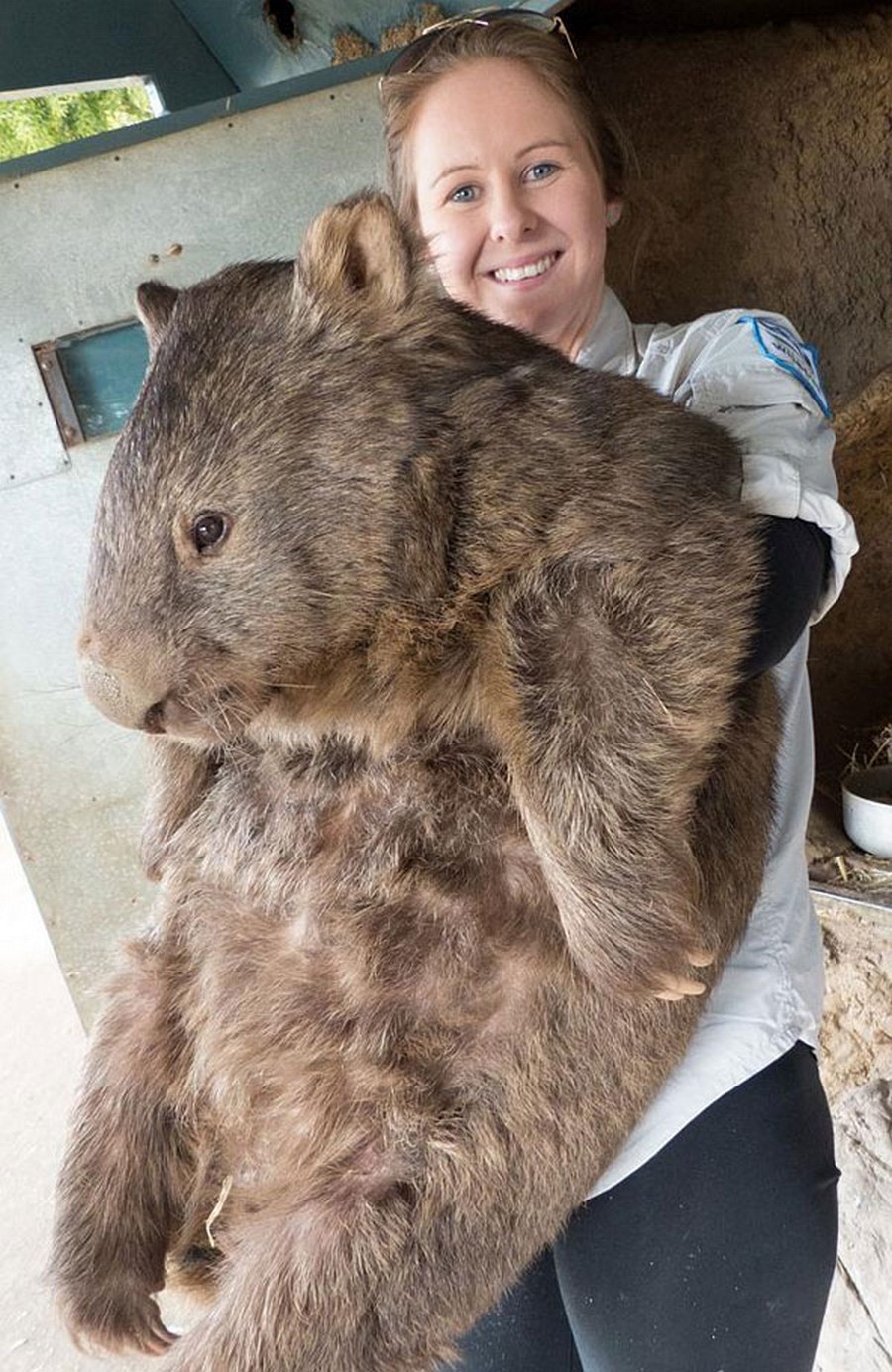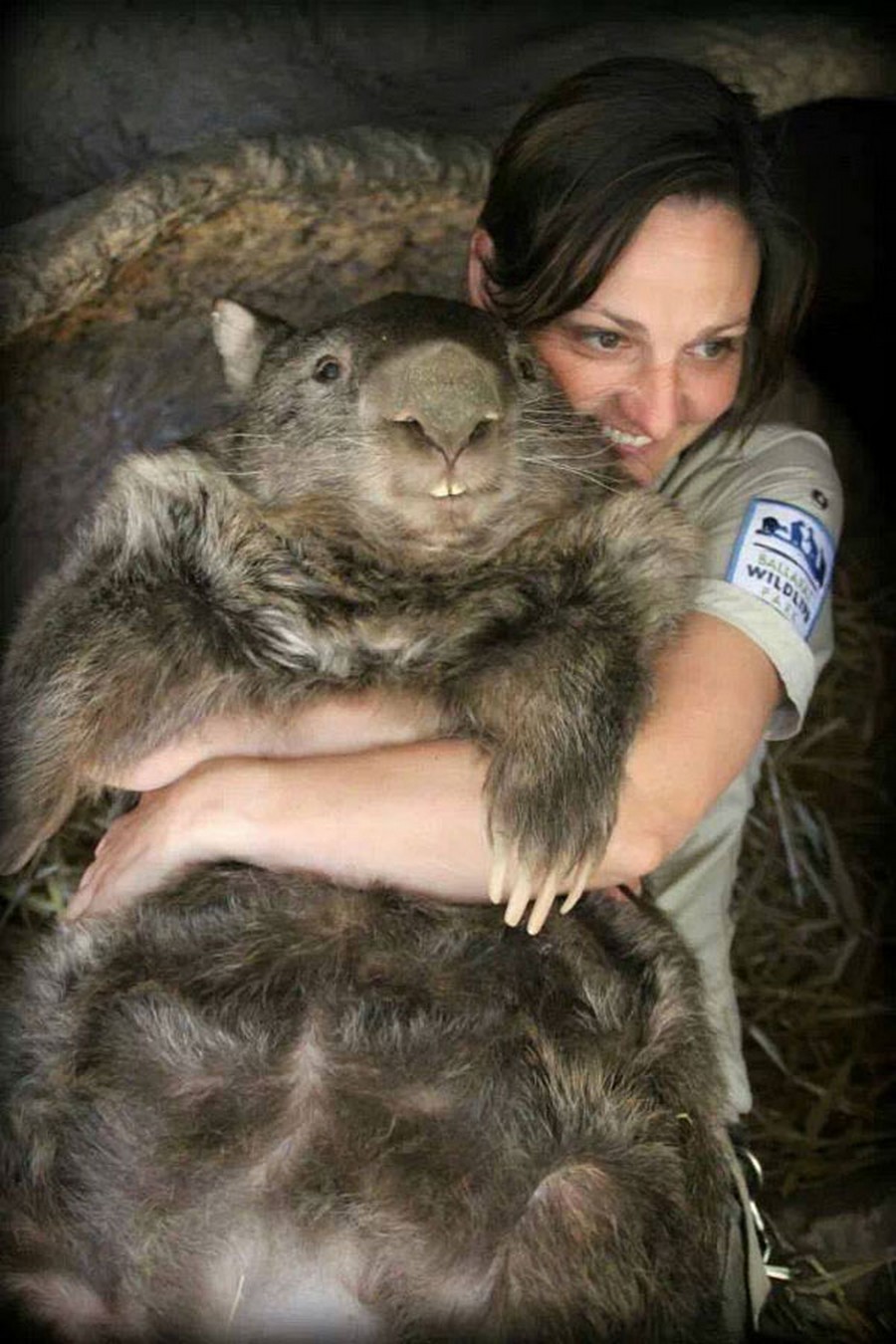 He turned 29 last year, so he is 30th birthday is probably coming soon!