This baby fox, now named Muddsey, was found in a hole unable to move because it was covered in sludge cake from head to toe.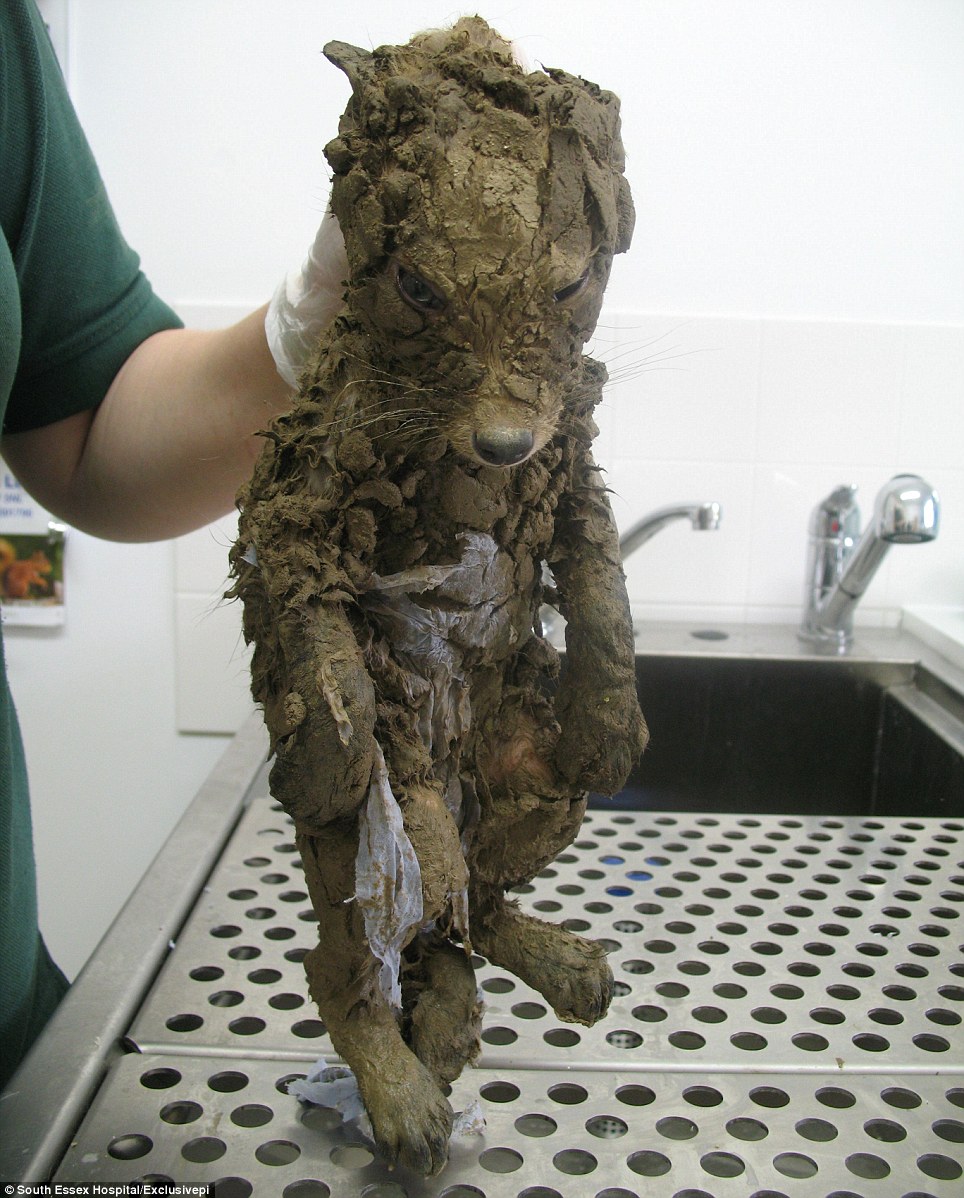 The fourth month old cub was found near a construction site around London's Canary Wharf.  Builders spotted this poor thing and they took it to South Essex Wildlife Hospital where it was cleaned, fed and cared for.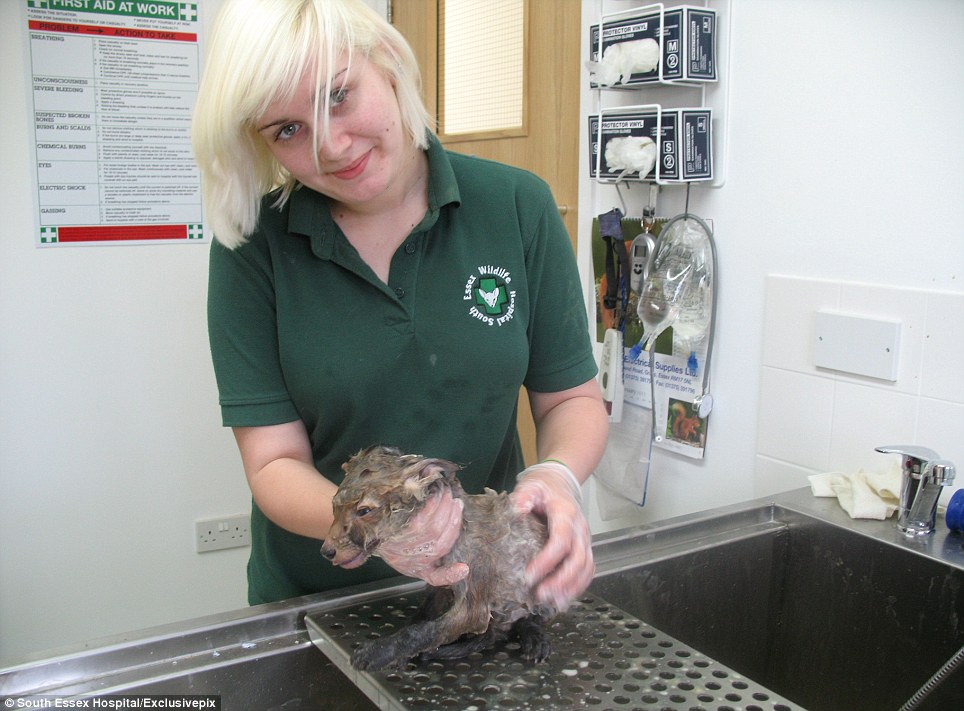 Muddsey is doing fine now, just needed some TLC and a good scrub.