Our hero of the day award goes to Lars Jørun Langøien, a 36 year old Norwegian avid ice bather who plunged into an icy lake to save a duck trapped under ice.
36 year old, Lars Jørun, first spotted this little fellow strolling along on the frozen lake.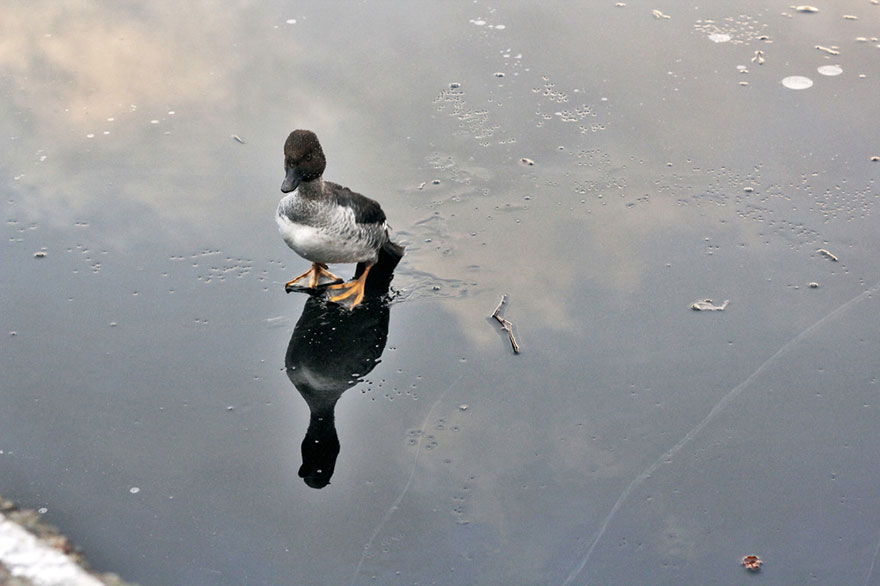 Before he knew, the intrepid little one was under frozen ice, trying desperately to get out.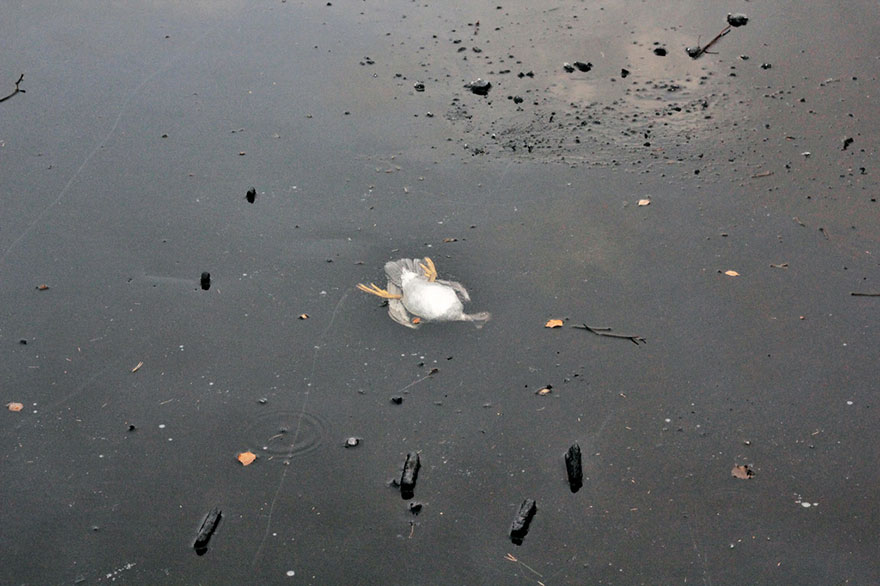 Without second thinking, Lars jumped into the frozen lake to free the desperate duck.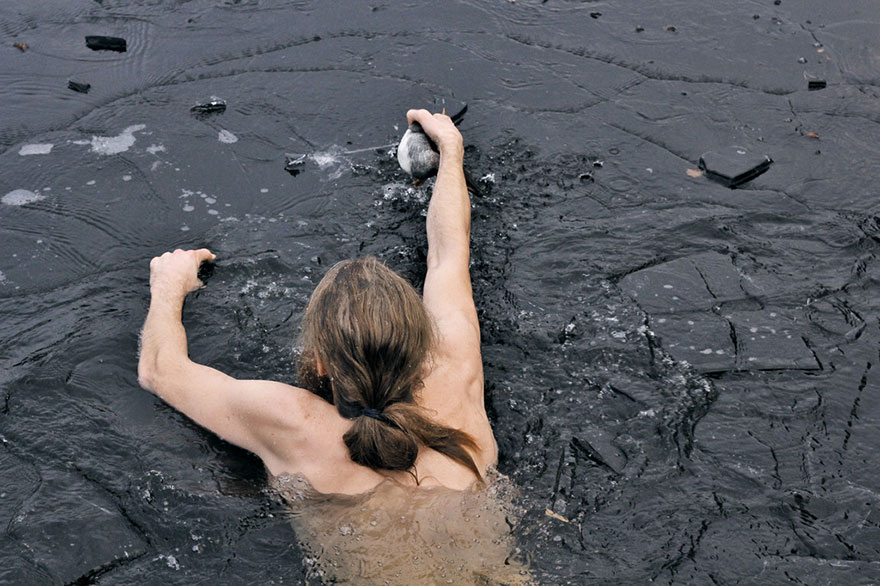 Victory! Although, shocked and unresponsive at first, after a little mouth to mouth resuscitation the duck slowly began to recover his senses.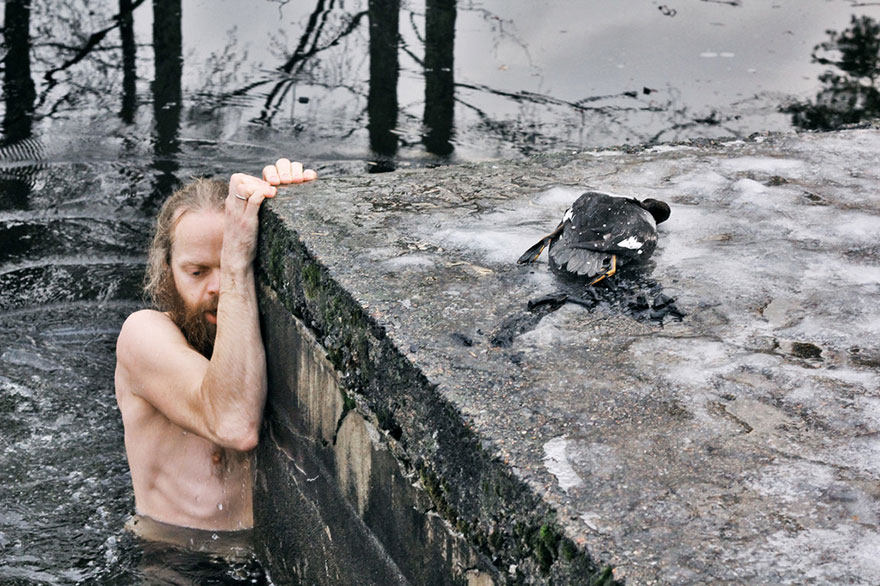 Lars warmed up the little guy for a little to ensure he was good as new.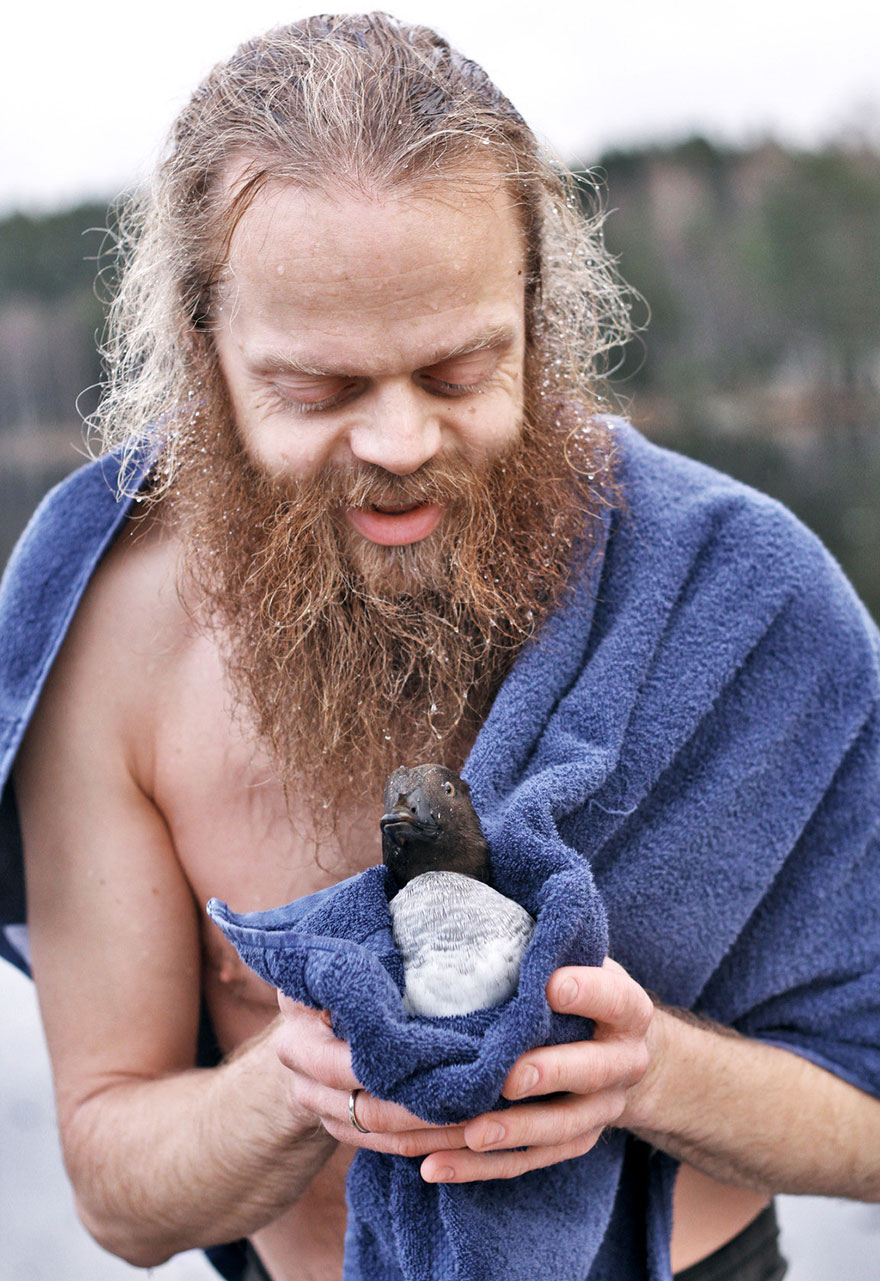 Here we have the two happy campers, by now friends, posing for a final shot before Lars heads back to for a lake swim.