While trekking through the Ecuadorian amazon rain-forest, Swedish extreme athletes unexpectedly run into stray dog who quickly befriends them after they give him a meatball.  The scruffy, hungry dog seemingly appeared out of nowhere while the athletes were preparing to begin the last leg of their race, a 24 mile jungle hike and 41 mile kayak run.
Arthur, as they named the dog, decided to take his chances so he followed the team on their 24 mile trek through the muddy forest.  As they approached the kayaking part of the race the team worried about Arthur's safety. The race organizers suggested to leave the dog behind so the team had prepared to say goodbye.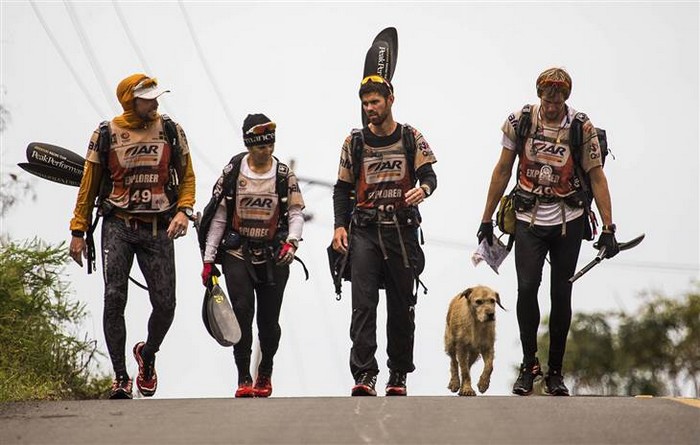 However, the brave little pooch decided to take his chances and as the team was leaving, he jumped in the water to join them.  The team then decided to welcome Arthur aboard their Kayak.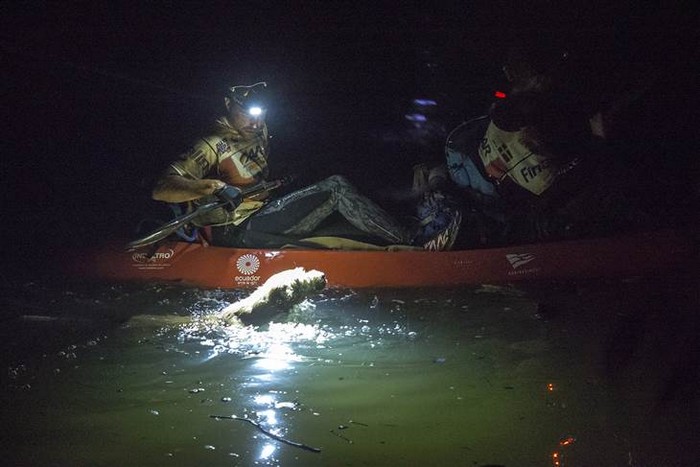 Throughout the race, Arthur became an inspiration for Team Peak Performance and stuck with them no matter the race conditions.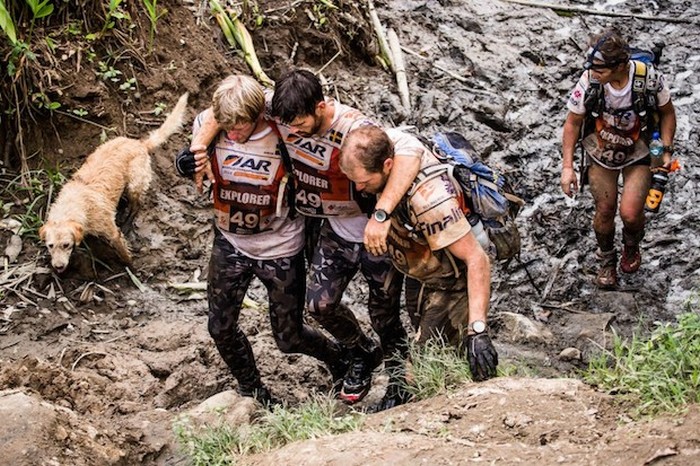 The race itself had many challenges, high altitudes, freezing water, muddy terrain, and extreme weather condition changes.  But the Team Peak Performance, spear headed by Mikael Lindnord, powered through with Arthur by their side.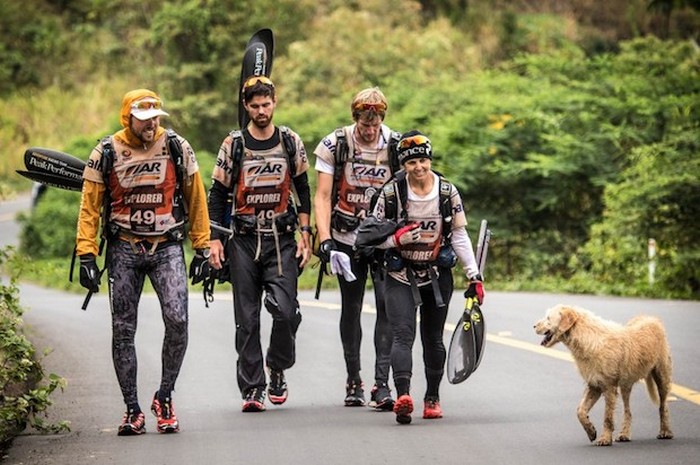 Arthur became the most pleasant unexpected surprise the team faced during the race.  Although they finished 12th, they gained a new best friend along the way.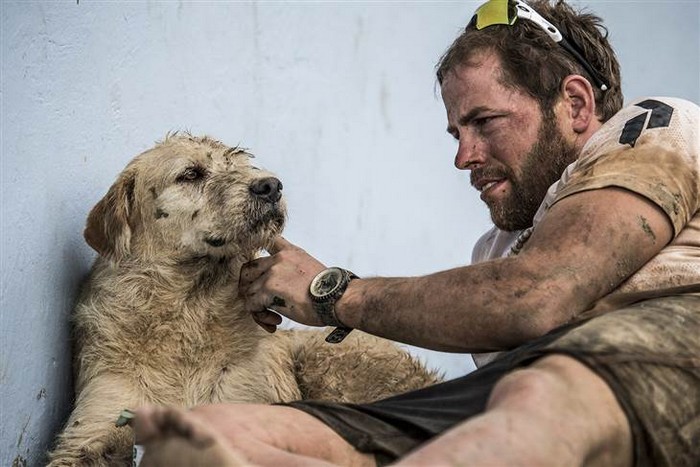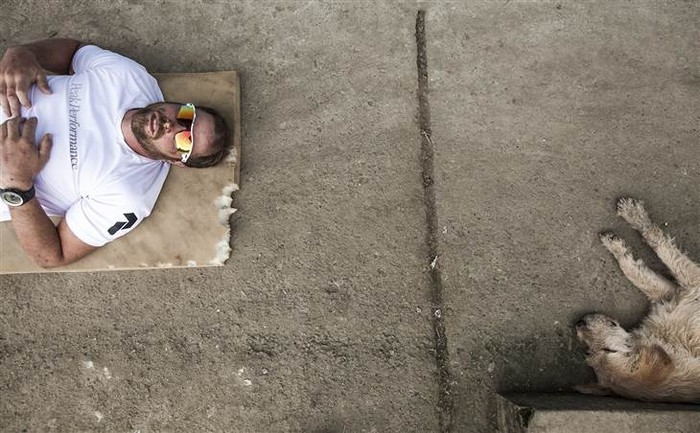 After the race, Arthur was taken to the vet. for examination, he suffered some minor injuries but nothing serious and will properly recover with rest.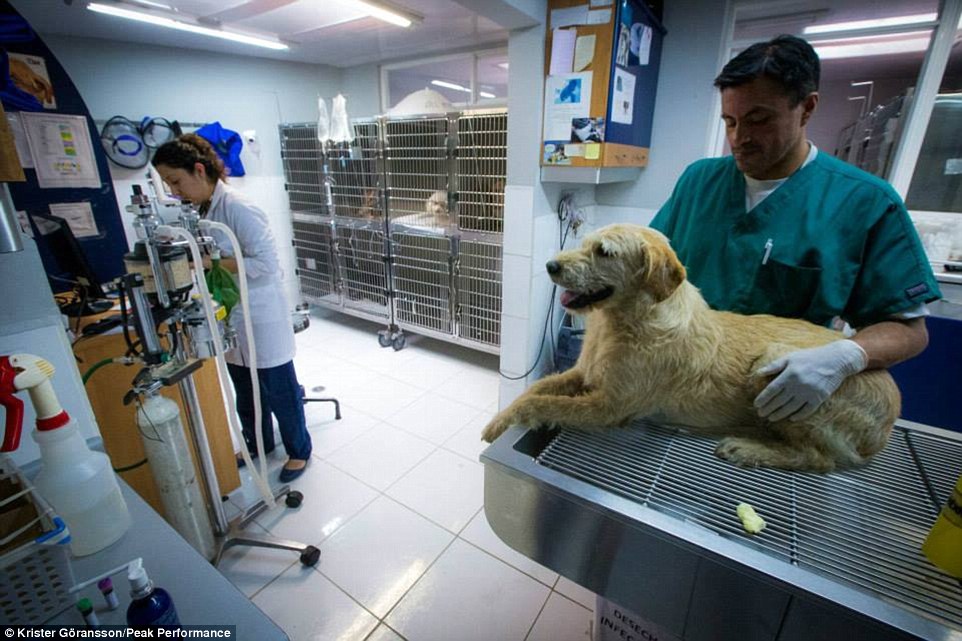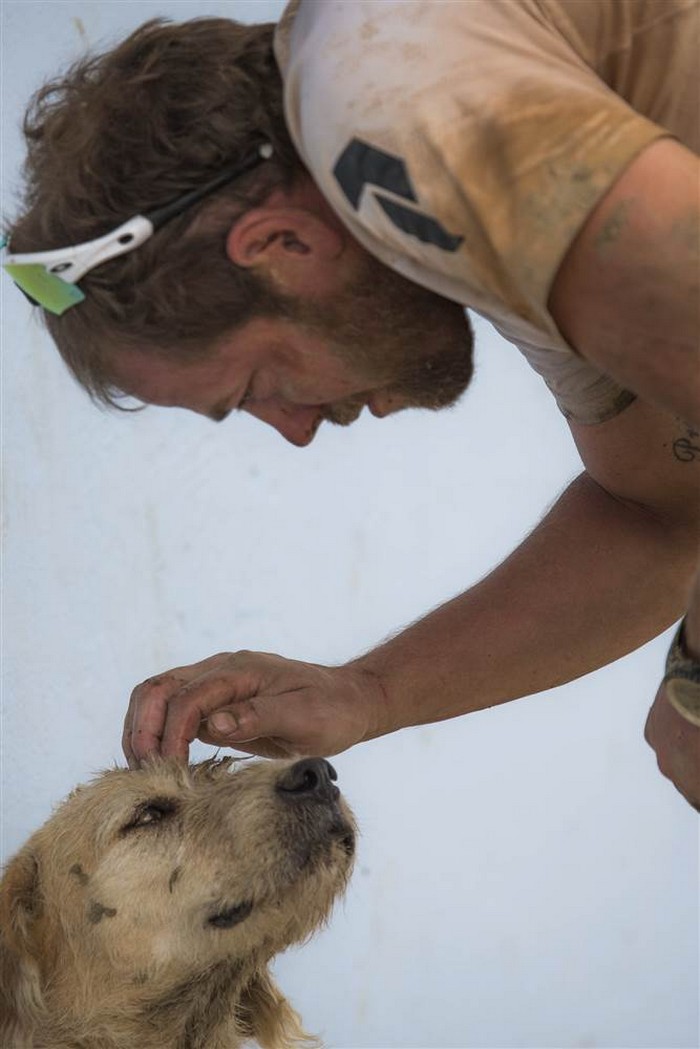 Mikael Lindnord decided to make arrangements to adopt the faithful pooch with the local Board of Agriculture.
He received good news, his adoption plans had been accepted and Arthur had finally found a loving home. Here is Arthur posing with the flight attendants and pilot before being flown to his permanent home in Sweden.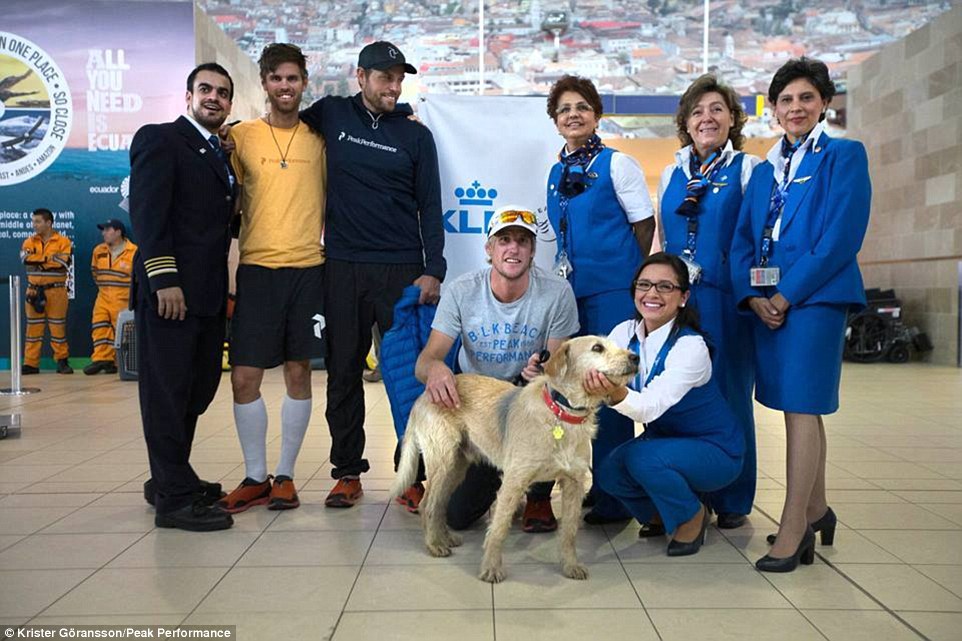 All Images:  ©Krister Göransson/Team Peak Performance